1. From the "Admin" tab, click the "Roster" menu item on the left sidebar.
2. Click the individual's last name to view their profile.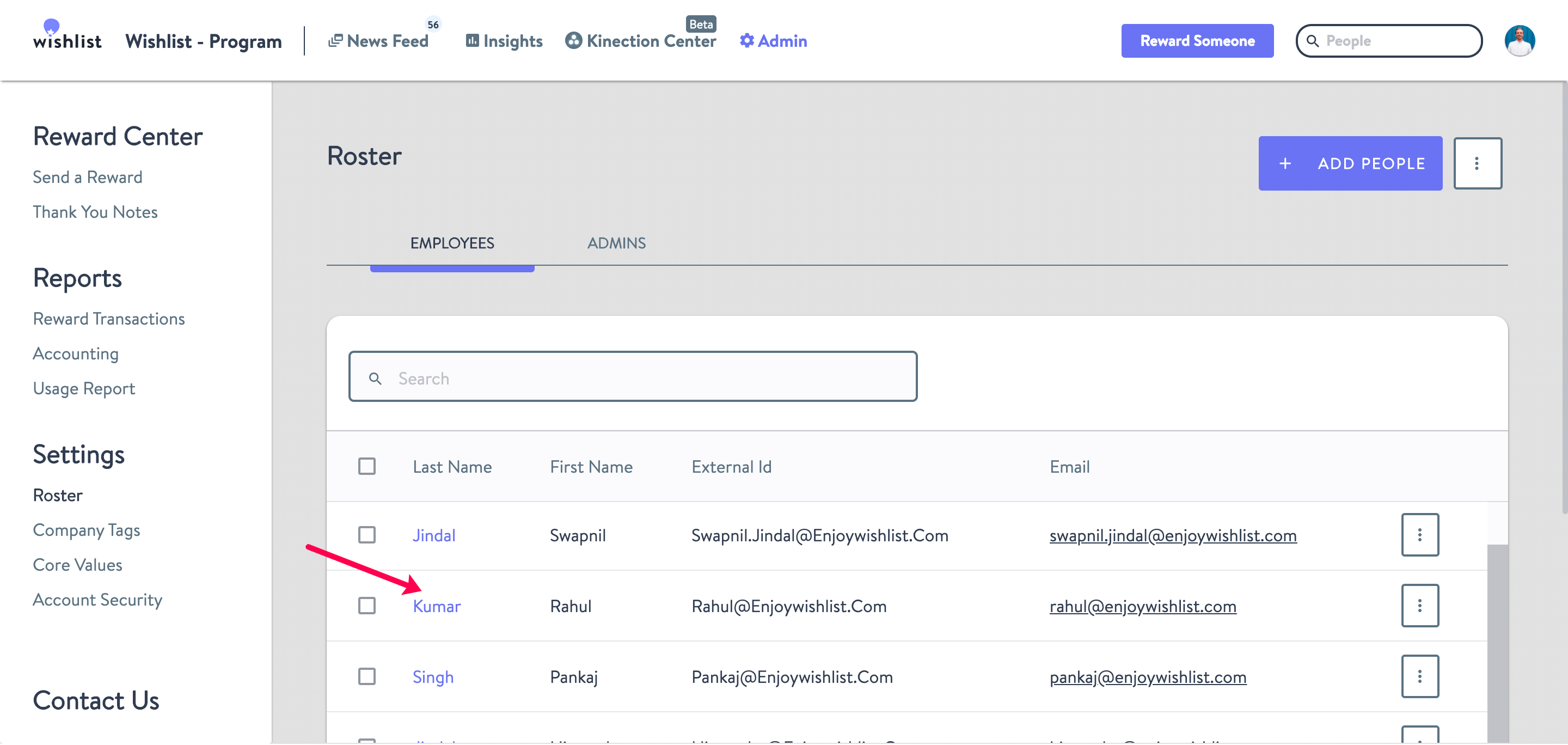 3. Click "Actions" to reveal an additional menu. Click "Pause Rewards".
4. By default, a checkmark will be placed next to "Pause rewards indefinitely" meaning that the rewards will be paused until you manually go in and resume the rewards. Uncheck this and click "Set Date"
5. Click the date you wish the rewards to resume.
6. Click "Pause".