1. From your homepage, under the "Manage People" section on the sidebar, select "Roster."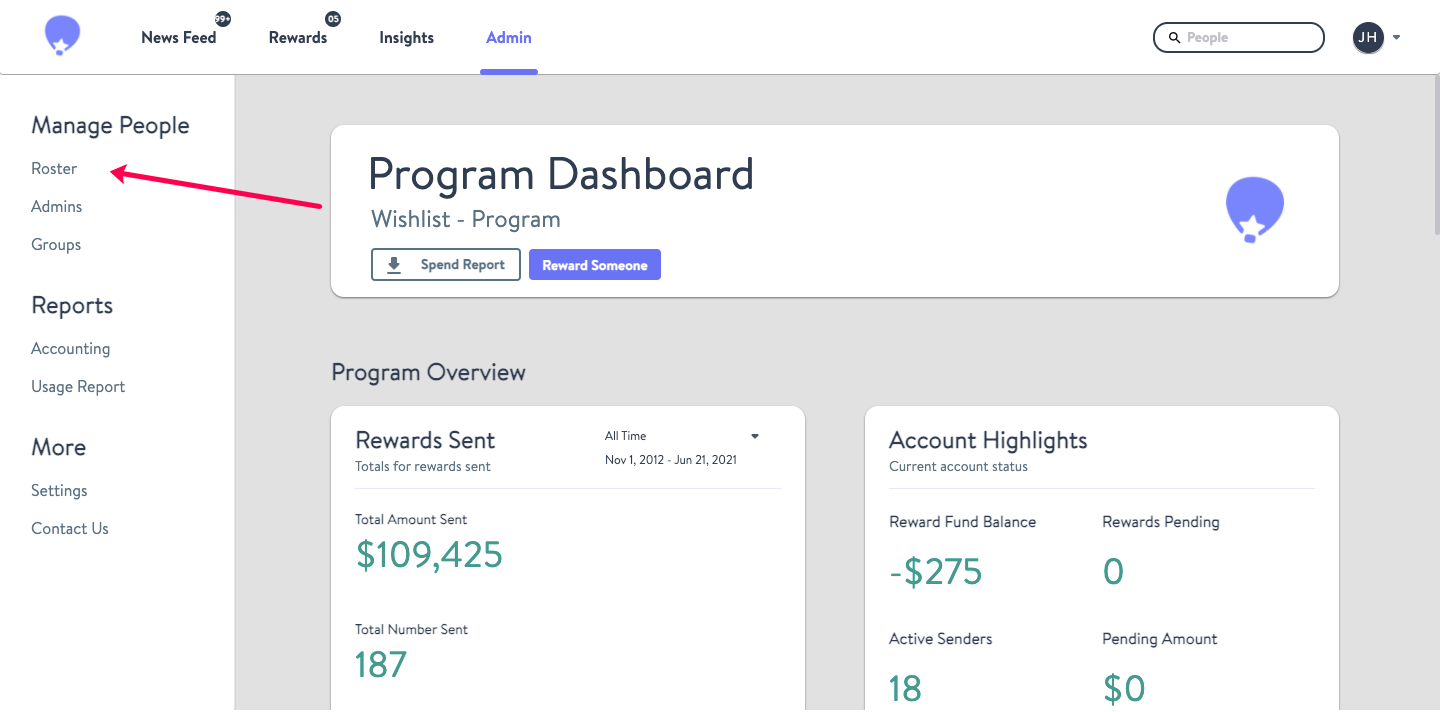 2. Click "Add People" to reveal additional options. Click "Quick Add".
3. Enter the employee's information. Make sure to select "Reward Sender" from the Role column. Once you are done, click "Add".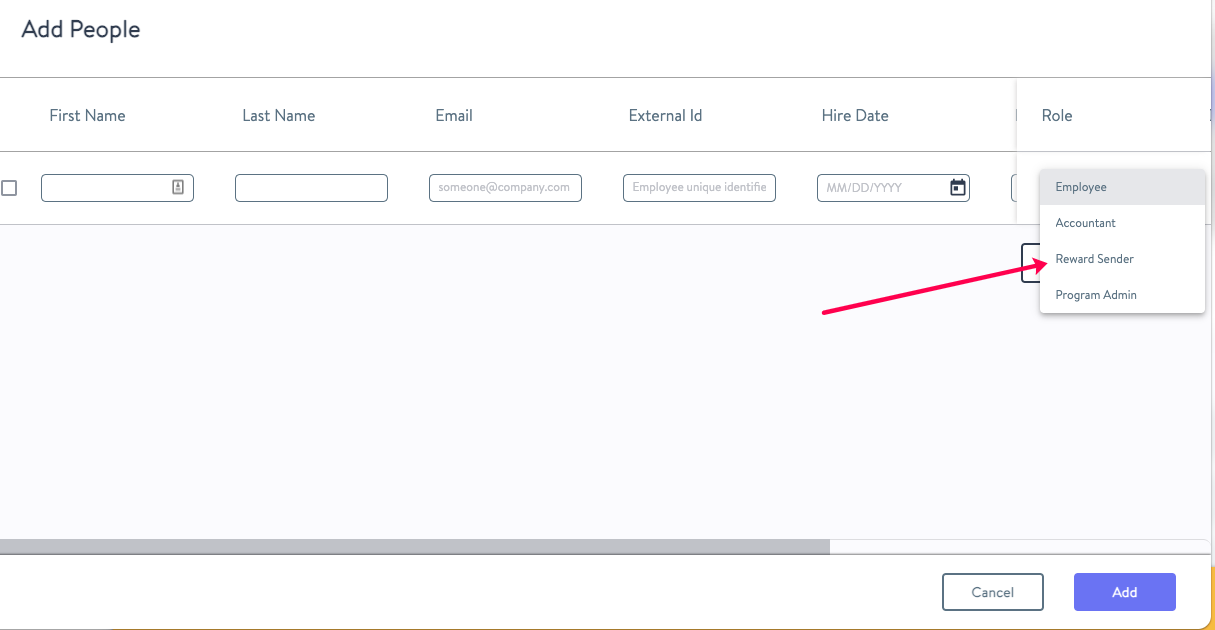 Congratulations, you just added a new reward sender!