Learning the ropes of Wishlist? One of the key functions of our recognition program is...yep, you guessed it sending a Recognition to other users. Follow the steps below to learn how:
From the News Feed click Recognize Someone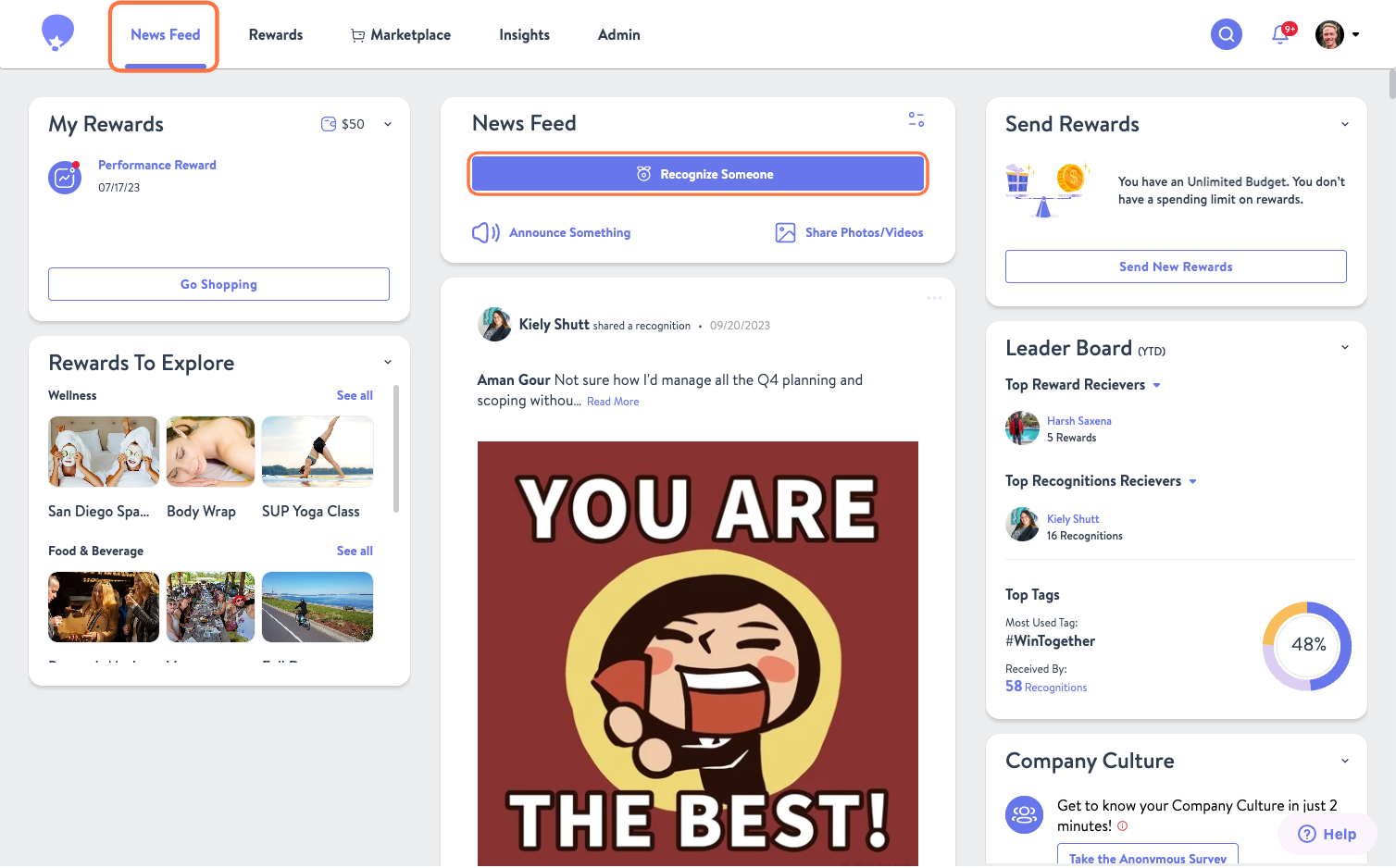 Type in the name of the colleague you are recognizing and the company value they exemplified. Once added click Next. If this was a group effort or encompassed multiple company values, you can add as many people and values as you want at this stage.

Now comes the fun part, writing about how awesome, helpful, and dedicated your coworker has been! Be specific! Did they crack the code that made the rest of the project go smoothly? Was it their diligence that motivated you to do your best work? Whatever it was, be sure to call it out here. Nobody remembers who wrote the generic, "Have a great summer", in their yearbook and they won't remember the blanket, "Thanks for your help", recognition either. You can also add any people or values that you missed previously. Once that's done, add an image or GIF to make your recognition pop in the feed and click Post.
Want to add a Reward to a Recognition? Check out this article to learn more.