Need to send a reward? Follow the instructions below to learn just how you can send your first reward.
Login to your Wishlist portal. Once logged in, at the top left of your screen you will see a purple button that says "Reward Someone." Click that button to start the process.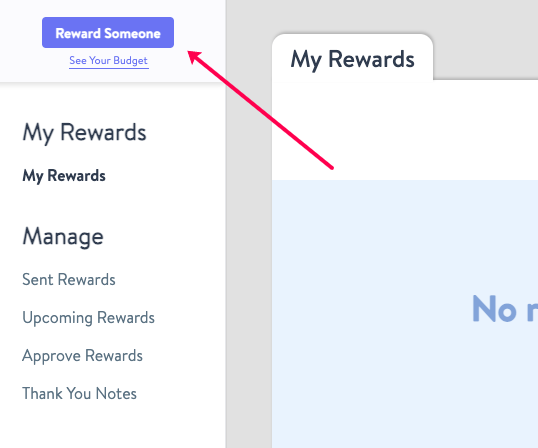 After clicking on "Reward Someone" you will be asked to fill out the information of who the reward will be sent to. After filling out their name and email, click "Continue."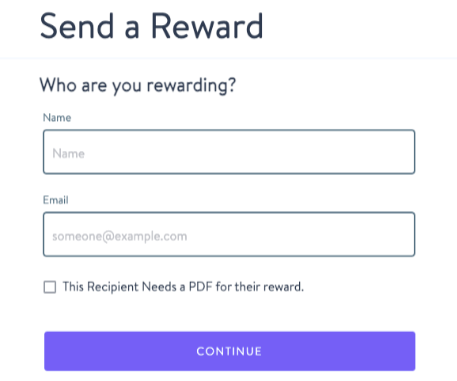 Once you click "Continue" you will be led to a page that asks you to create the reward for the recipient. You will select the reward value that you want them to receive, fill out a note, and add any more context that you determine is important while sending the reward.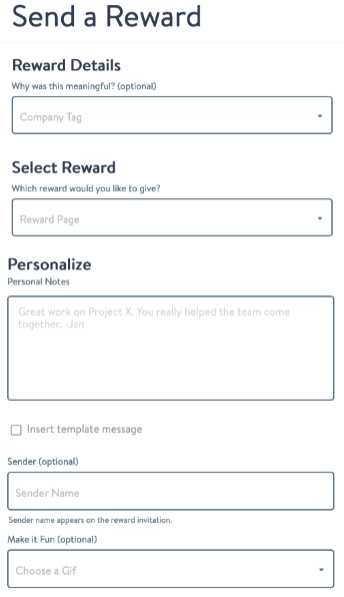 Next, you can choose to send the reward now or to schedule it for another time. Once you make your decision, click "Continue."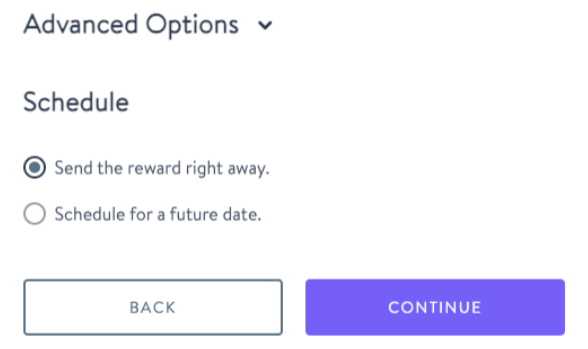 Finally, you will be brought to a page to review the reward you are going to send. After you confirm all of the information is accurate, you can click "Send" to send the reward to your employee.