Below are the steps necessary to request an invoice in order to add funds to your account:
From the News Feed section of your account, select the "Admin" tab at the top of your page.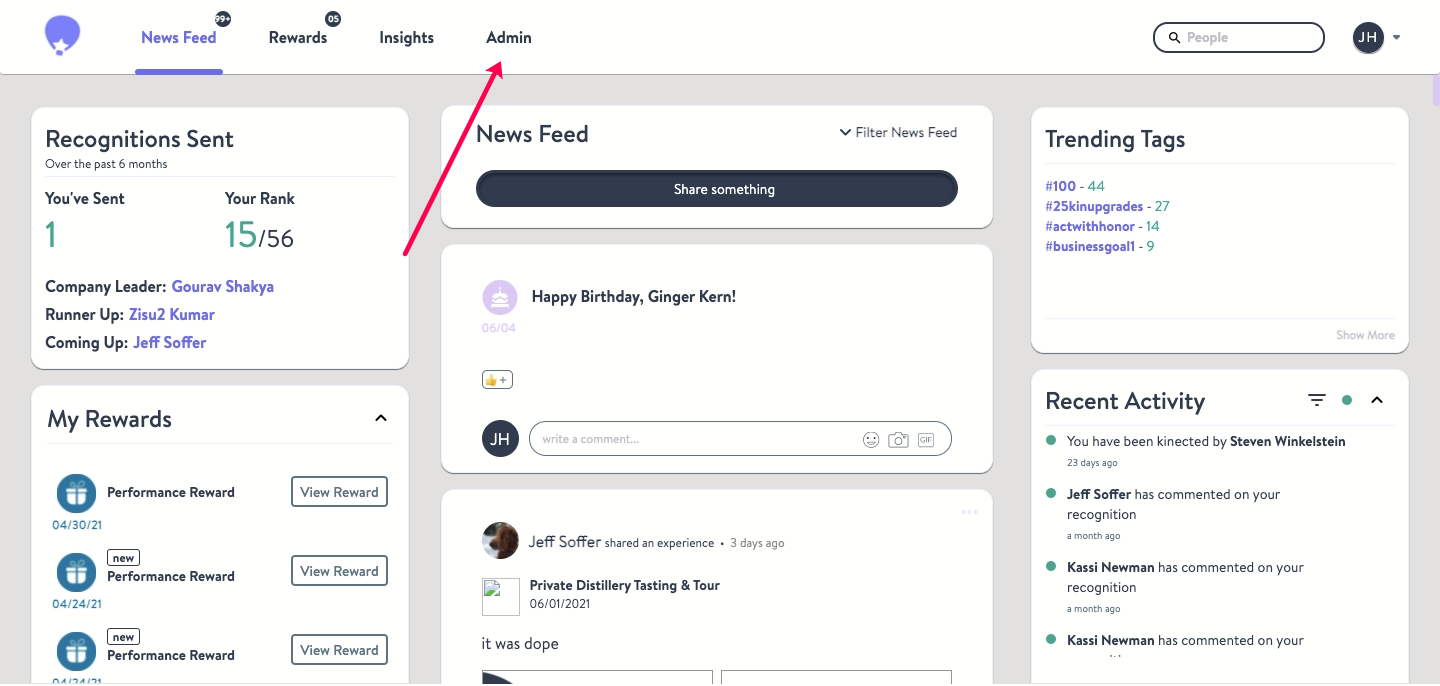 While on the "Admin" page, you will navigate to the "Account Highlights" module and click on the "Add Reward Funds" button.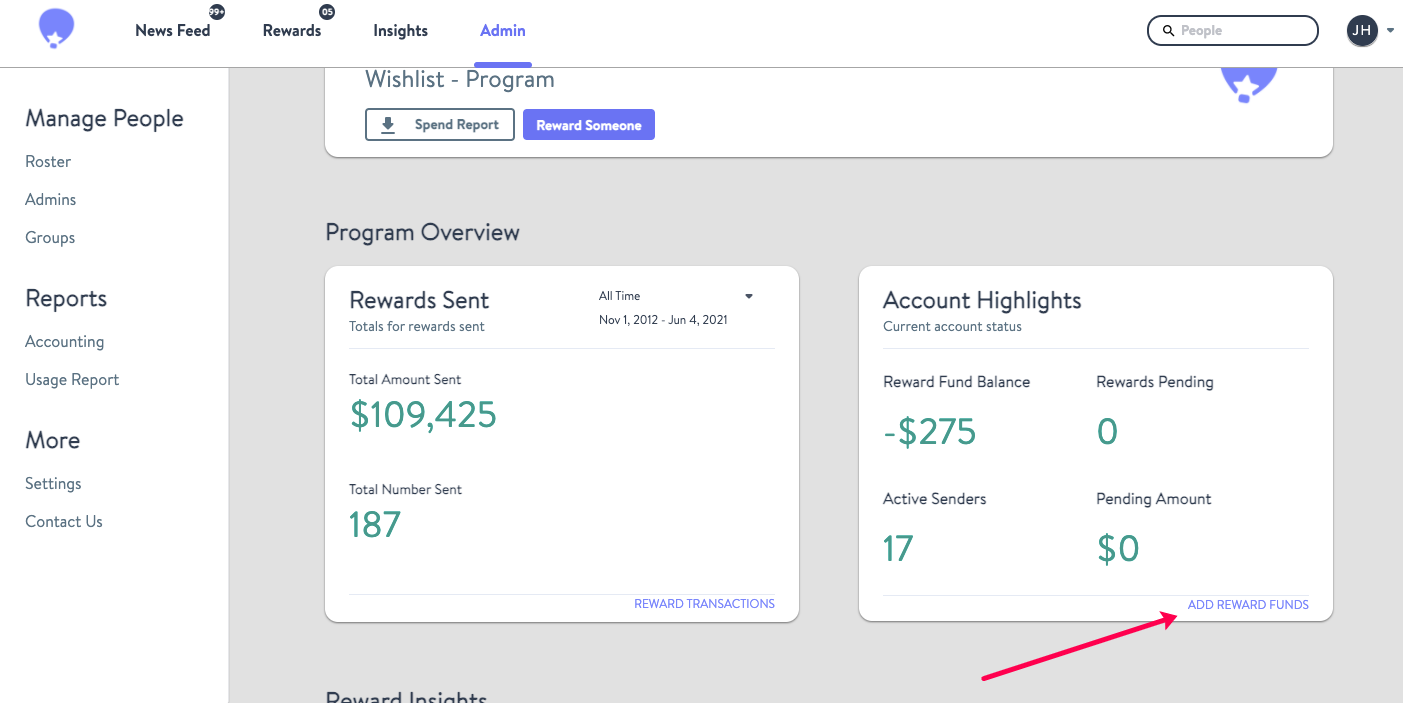 After clicking "Add Reward Funds" a screen will pop up where you can add the amount you want in the invoice. After entering the amount, click "Request."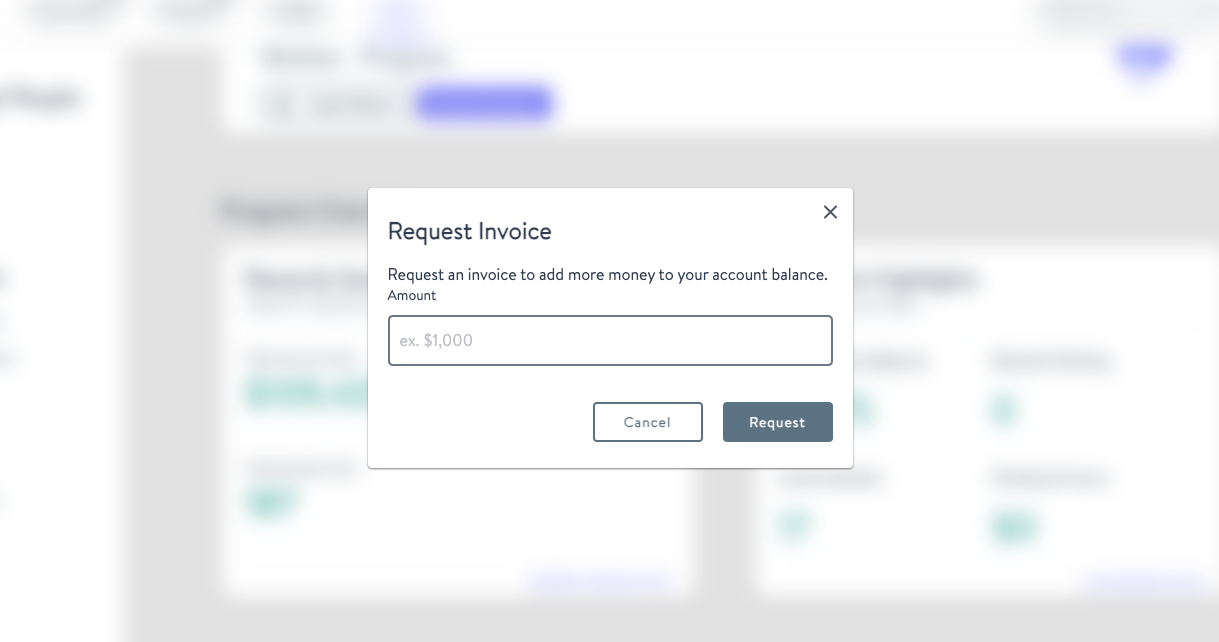 Your invoice has now been requested. Our team will be notified and an invoice will be sent to you shortly.