If your company uses Microsoft Teams, Wishlist can be added into the desktop Teams app. Your employees can access Rewards and send Recognitions with just a click directly through the app.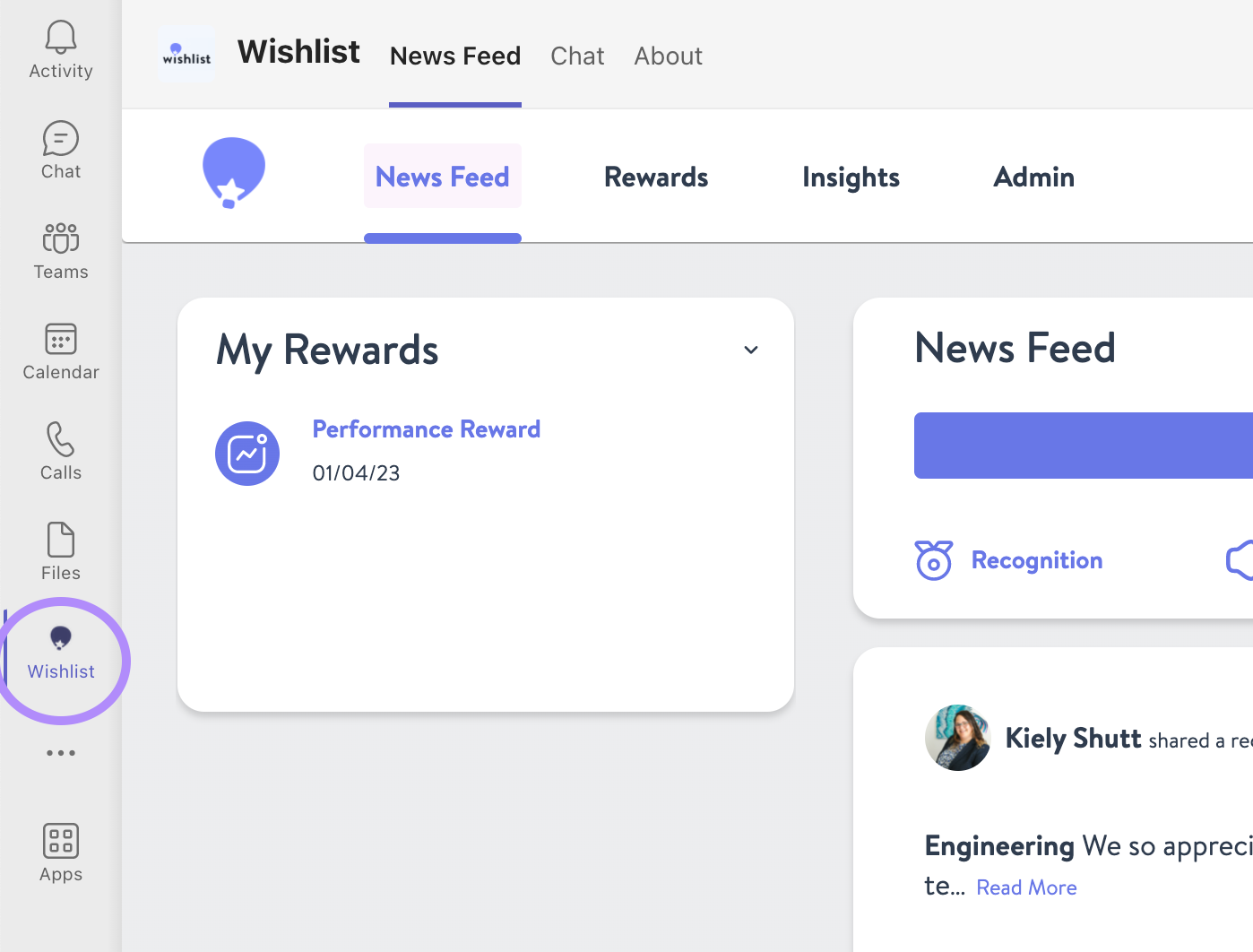 Wishlist will send you a Zip package to help with setup. After this, the first steps for the Integration will need to be within Teams:
Go to https://admin.teams.microsoft.com then "Teams apps" > "Manage apps".
Click on "Upload new app".
In the dialog box that appears, select the zip package provided to you by Wishlist.
Once uploaded, search for the app and open it.
Go to the Permissions tab and click Review Permissions. It will redirect you to the Microsoft login page (You may be required to enter the password again).
Once permissions are reviewed, click Accept.
Now head back to the https://admin.teams.microsoft.com page and go to Teams apps > Setup
Policies > Manage Policies and click on "Global (Org-wide default)".
Add Wishlist to both installed apps and pinned apps section. This will make sure it is pre-installed for everyone and also visible by being pinned.This might take a few minutes to reflect across. You can verify by opening Teams in the browser.
The rest of the setup will occur within the Wishlist portal. A Program Admin will log in and navigate to the Admin page. From the Settings tab choose the Integrations tab.
Toggle the Microsoft Teams switch to On and you're ready to go!