There are many different ways a user can engage with coworkers via the Wishlist recognition platform. All of these are captured in the Engagement Report which can be accessed by program admins in the Insights tab.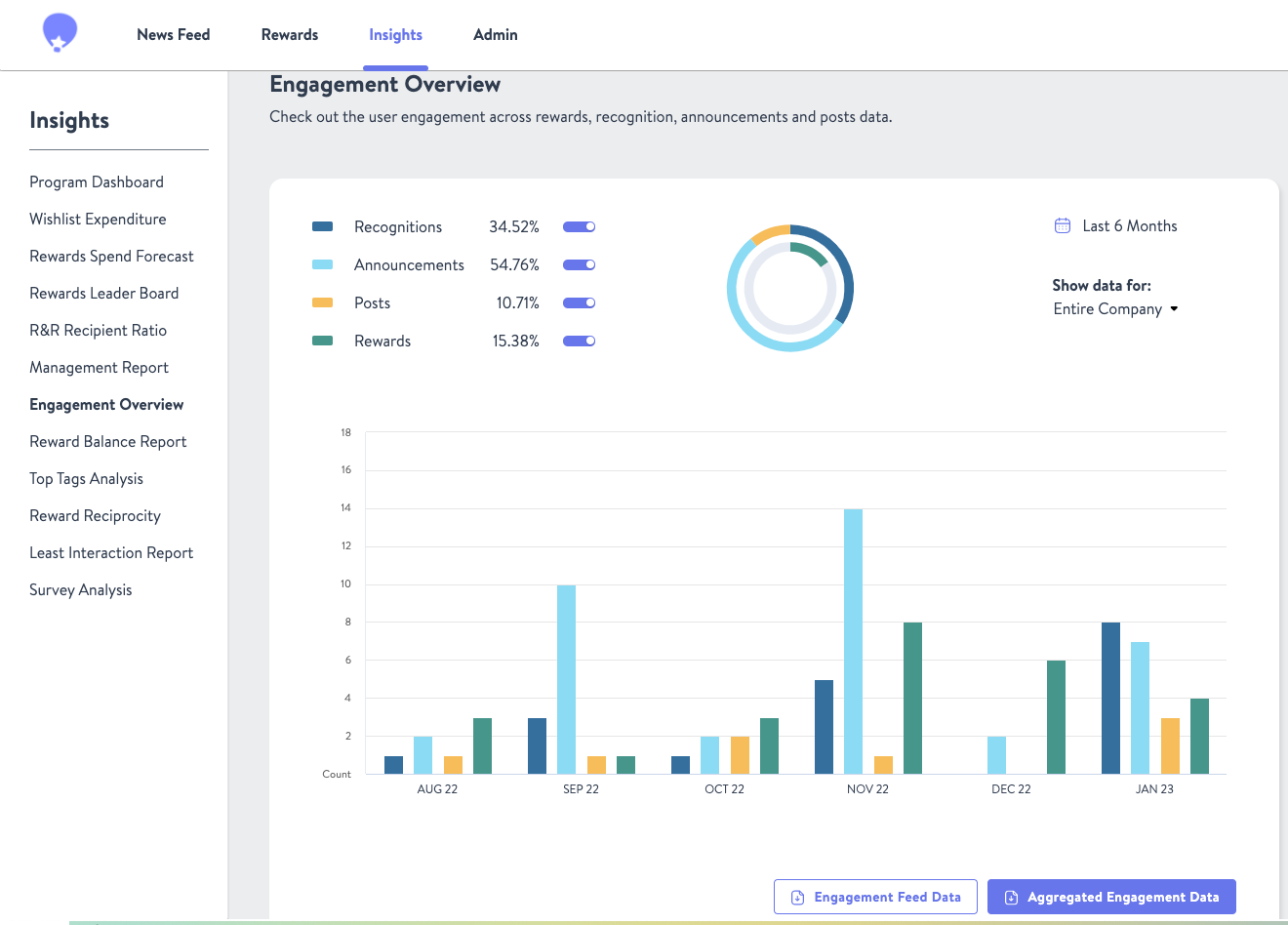 To best utilize the tool, it's important to distinguish between the four types of engagements: recognitions, announcements, posts, and rewards.
Recognitions
A recognition is anything posted to your company. Newsfeed via the "Recognize" button in the tool or by using the /recognize command in Slack if your company has enabled that integration. A recognition must be tied to one of your company's core values. This distinguishes it from the other types of engagements.
Announcements
Announcements are any birthday, anniversary, or other life event posts that appear in your News Feed. These can have a monetary reward attached to them as well.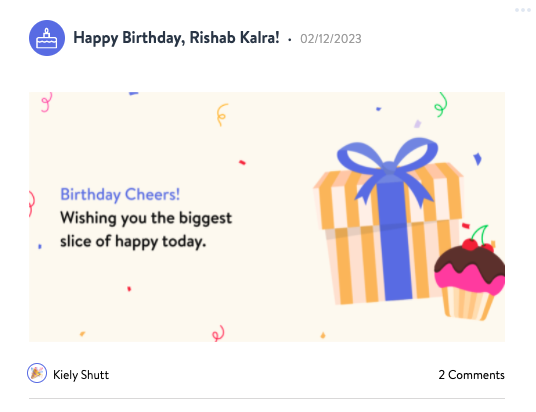 Posts
A post is anything that appears in the Newsfeed shared via the "Share Something" or "Photo/Video Upload" buttons. These do not need to be tied to a core value, unlike recognitions.
Rewards
A reward is anything sent to a user that has a monetary value. This could be an automated birthday or anniversary reward, a spot reward for an achievement, or a recognition that also has a monetary reward. Rewards are not posted publicly to the Newsfeed, they are private between the rewarder and the rewarded. It's worth noting that if a public recognition or announcement has a reward attached to them, it will count toward both the recognition/announcement data and the reward data.