Below are the steps necessary to add a default approver if your company utilizes the reward approval flow.
Under the "Admin" tab in your Wishlist portal, on the left, select "Settings"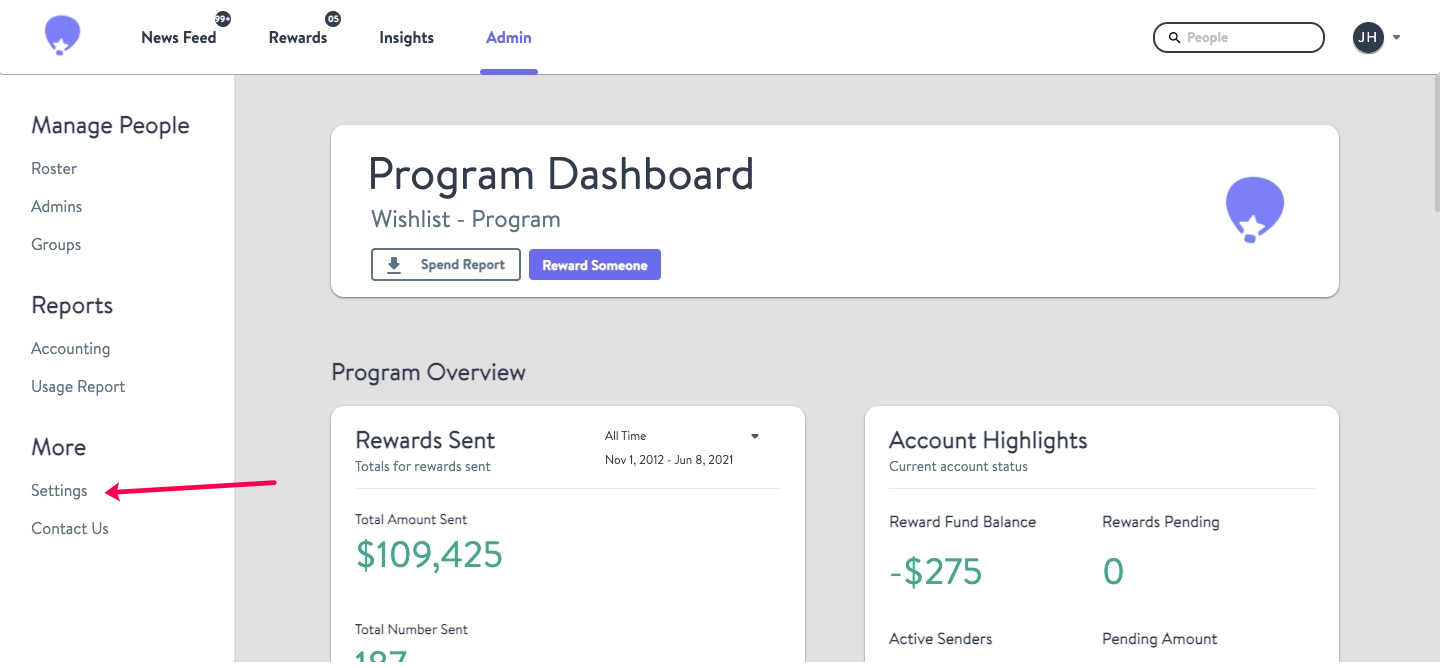 Next, on the left select "Approvals"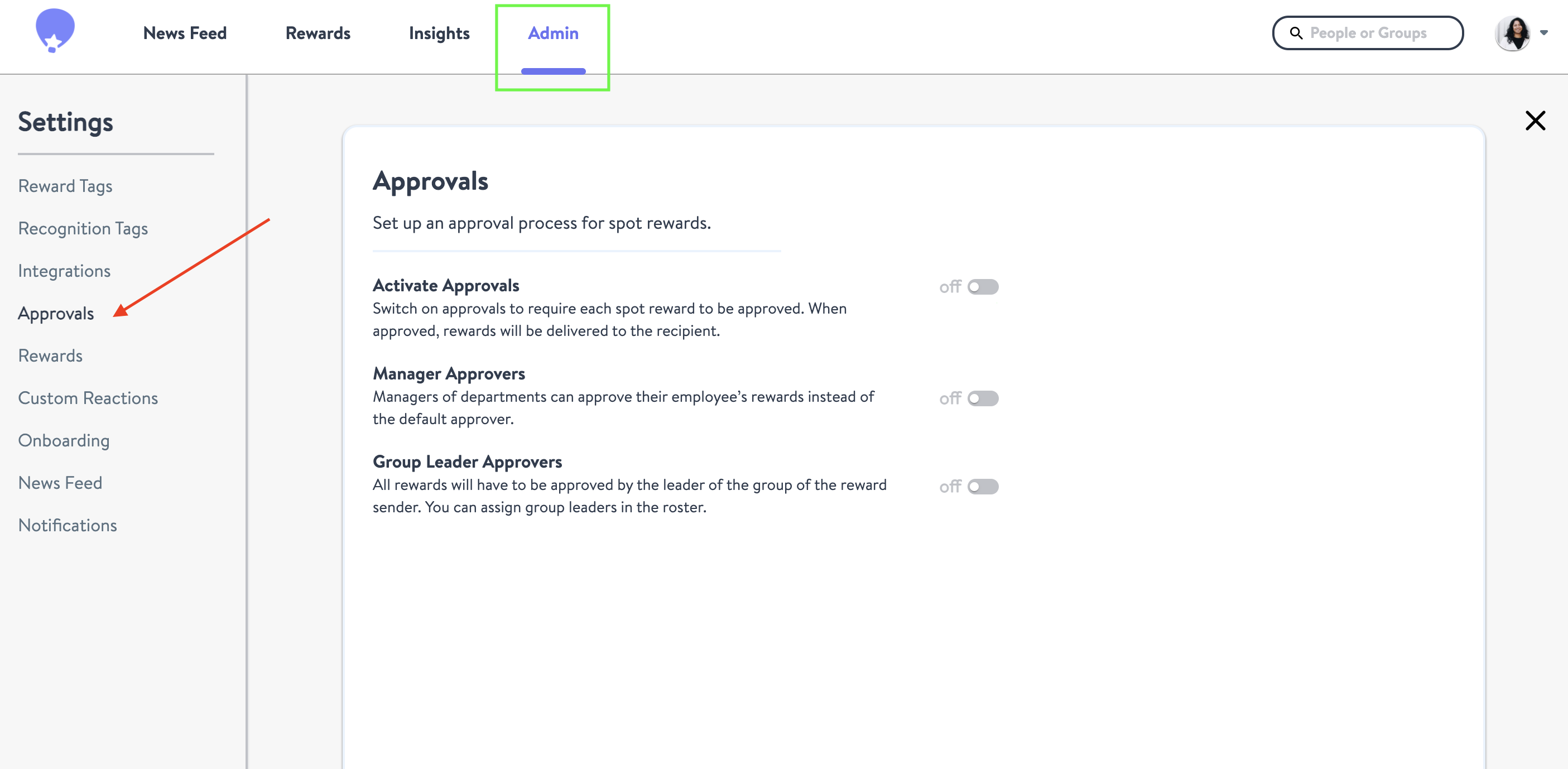 Next, select Active Approvals and toggle the button on.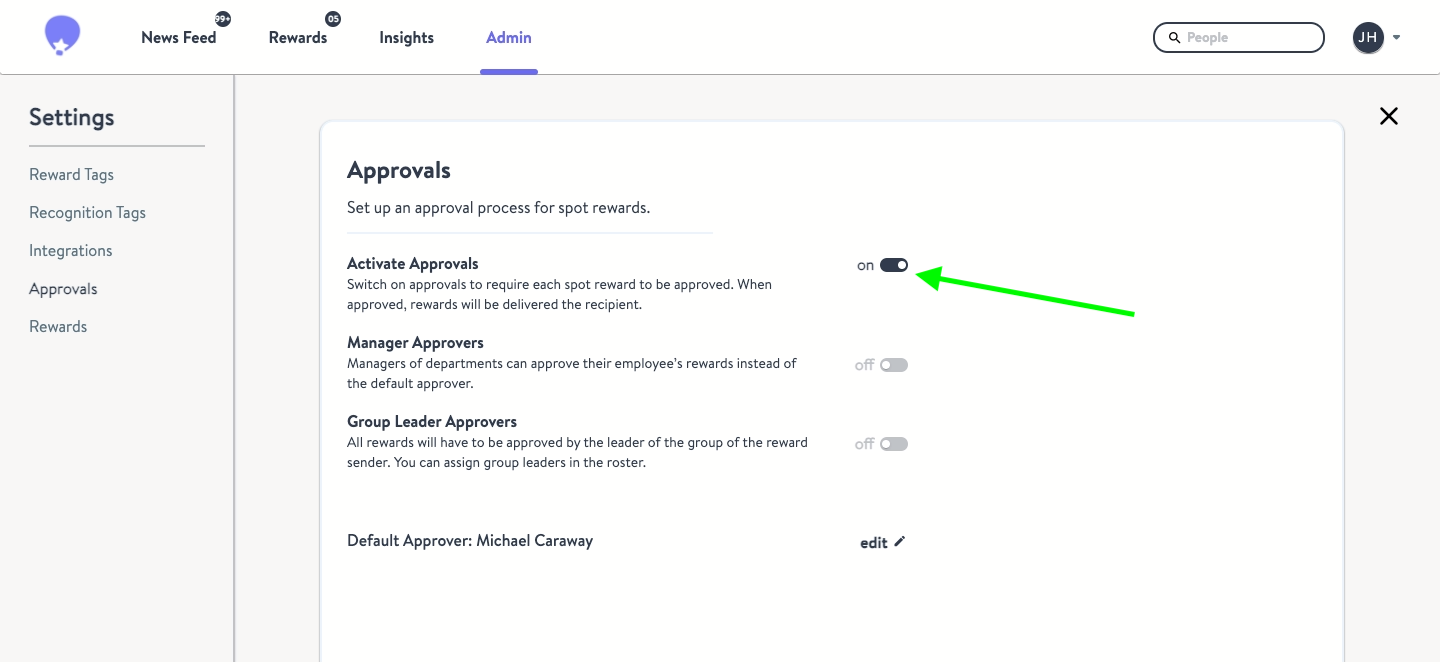 Finally, select the Default Approver where all approvals will be sent. Start typing in the name of the approver (Note: Approver must be in the roster). There can only be one defaults approver. All program admins have access to the Approvals section in the Rewards tab to see if any company approvals are pending and have the ability to push them through if needed.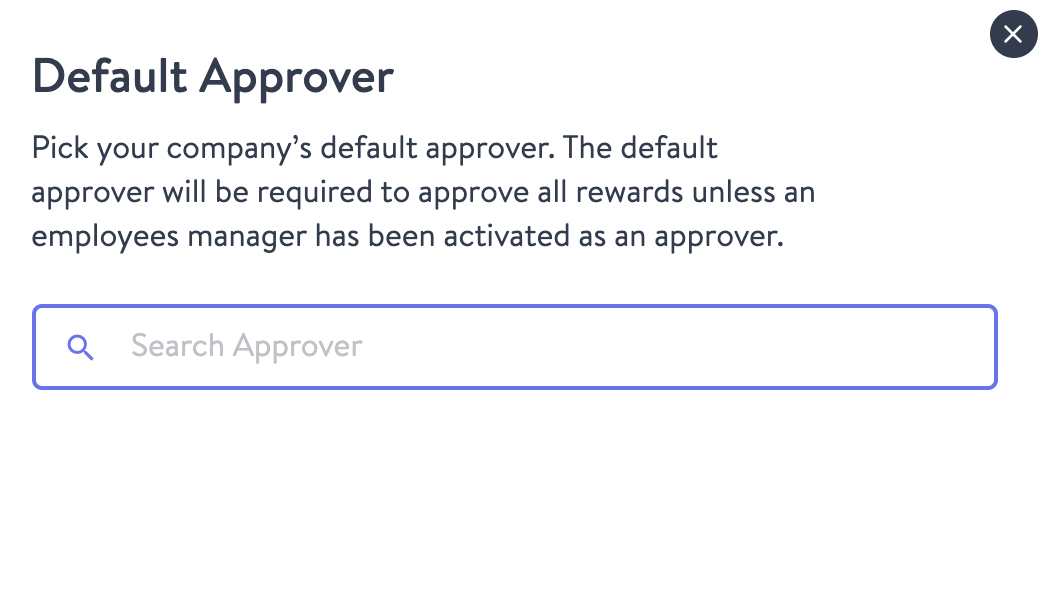 In order to turn on Manager approvals, a default approver must be chosen and managers must be attached to employees on the roster.
In order to turn on Group approvals, a default approver must be chosen, Groups must be enabled in the Groups section and Group Leaders must be identified.
NOTE: You can only have 1 layer of approval set (Default approver, Recipients Manager, or Group Leader). In the case where a Manager or Group Leader is offboarded, approvals will be sent to the Default approver set.