As a Program Admin, you may need to update the email address for a user. This could be because their email changed or it was originally sent to the wrong email address.
To update the employee's email address, the instructions differ depending on whether or not you have an HRIS Integration with your Wishlist program. Regardless, you will need to manually resend the reward from the system after the email has been updated. To do so, please follow the steps below.
No HRIS Integration with Wishlist
Log in to your Wishlist portal
Navigate to the Admin page
This will default to the Roster tab, but if it does not, navigate to the Roster
Click the Edit button on the user you need to update
Here you can edit the users email in their information page
Don't forget to Save!
Alternatively, you can also do this directly from the Roster. If you hover over an employee's email you will see a Pencil Icon pop up. You can click on it and edit the employee's email directly from the Roster as well.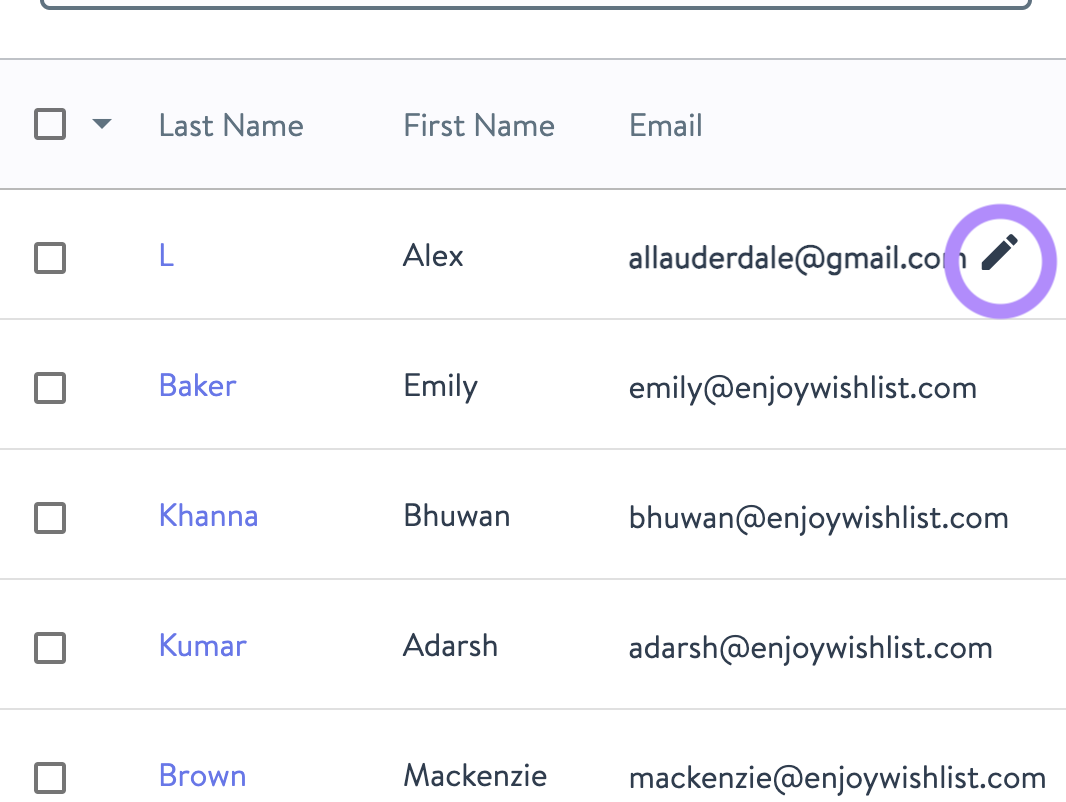 .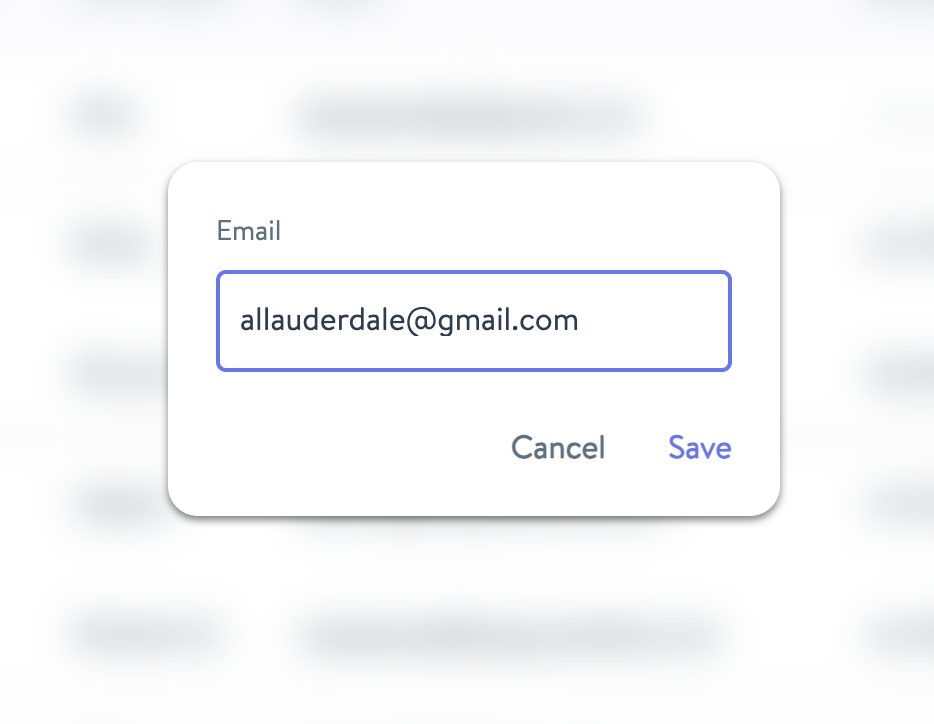 Interested in seeing if you might able to connect your HRIS with Wishlist for easier updates? Reach out to success@enjoywishlist.com to connect with our Customer Success Team.
HRIS Integration
If you do have an HRIS Integration with Wishlist any updates to employee details must be made with in your HR Software. Those updates will automatically pull through to Wishlist once the next sync occurs. This is usually daily, but sometimes can take longer so you may need to allow up to a week for the sync to occur. Important to note that if you change the External ID for san employee it will create a NEW employee. However, if you do not change this detail it will only update the existing employee in our system.
Resend a Reward
If a reward did not send because of an incorrect email, you as the program admin will receive an email letting you know to login and update the email and resend the reward. Once you've logged in:
Navigate to the Rewards page -> Sent Rewards tab
Next to any rewards that have failed, been revoked, or denied you will see a "..." button
Click the "..."
Click the "Update Email and Resend Reward" option
Input the new email and click Resend and your reward will resend to the new email address.
Have a question? Contact support@enjoywishlist.com.