You may need to update the email address that a reward is sent. This could be because their email changed, it was originally sent to the wrong email address, or in the case, an employee is being offboarded from your roster, you may need to update the email to a personal email and resend the reward prior to them leaving the company.
To update the employee's email address and resend the reward, follow the instructions below.
Log in to your Wishlist portal
Click the "Rewards" at the top
Click "Sent Rewards" on the left sidebar
Locate the reward you are hoping to adjust by typing in the recipient's name or searching through the table
Click the three-dot icon on the right side of the recipient reward row
Click "Update Email and Resend Reward"
Enter the new email address
Click "Resend"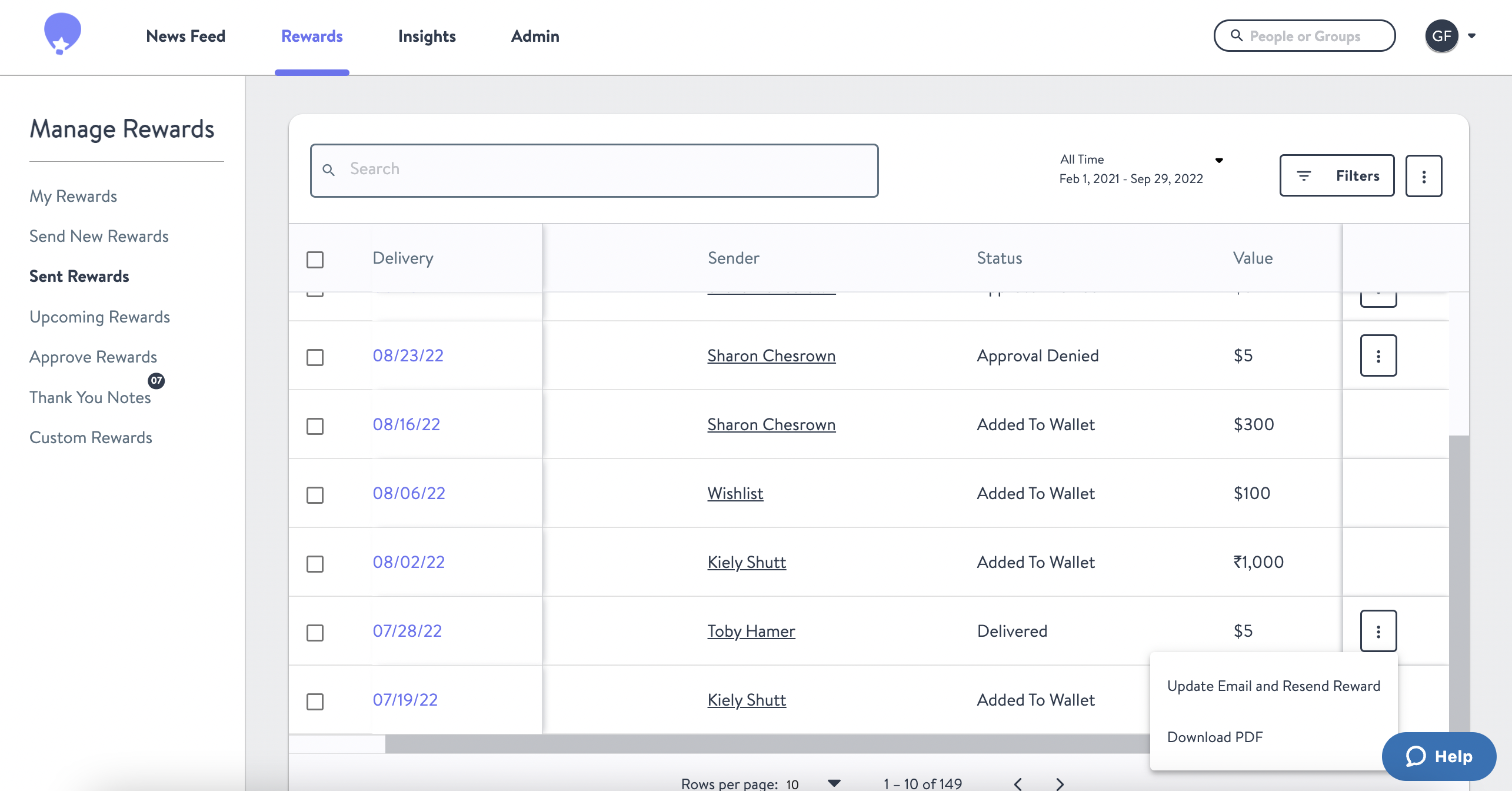 Have a question? Contact support@enjoywishlist.com.