To see all upcoming rewards for your team, please follow the steps below:
First, navigate to the "Rewards" section with the button at the top of your portal.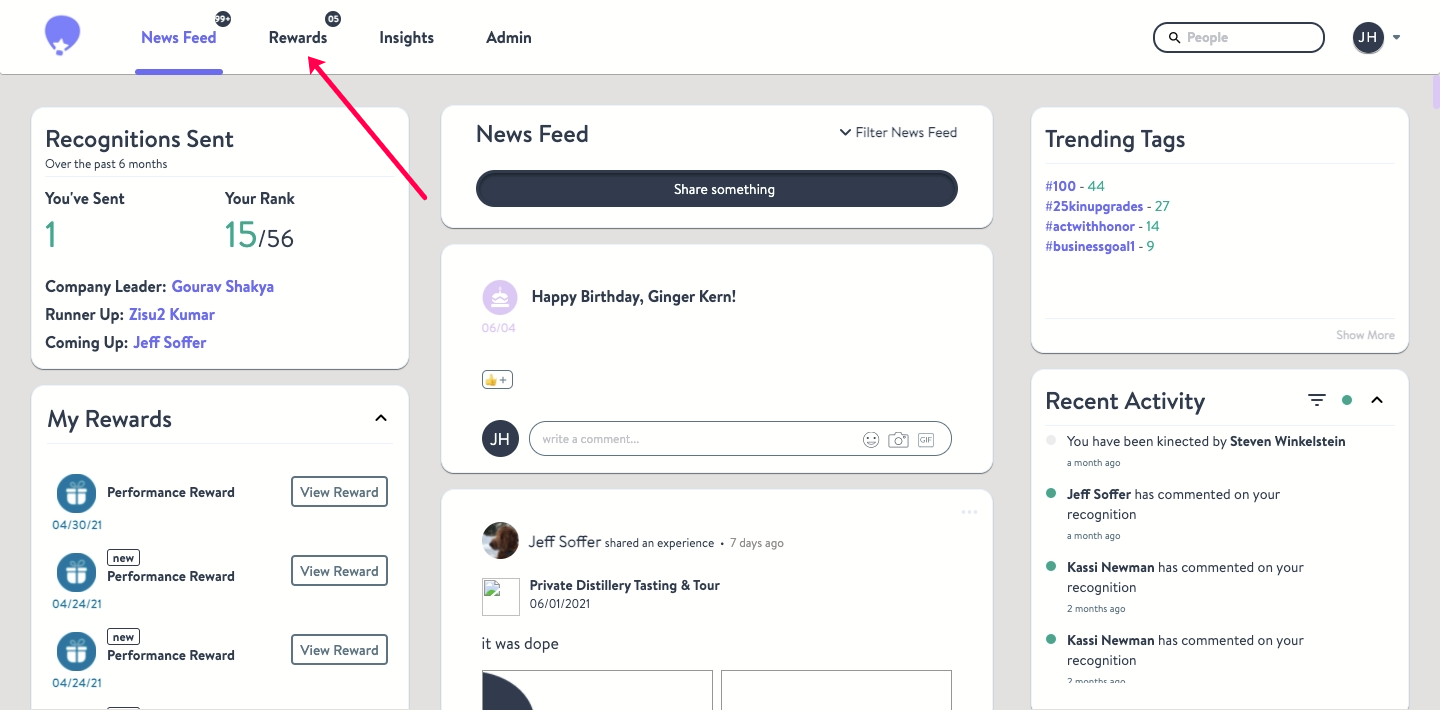 On the left under "Manage", select "Upcoming Rewards".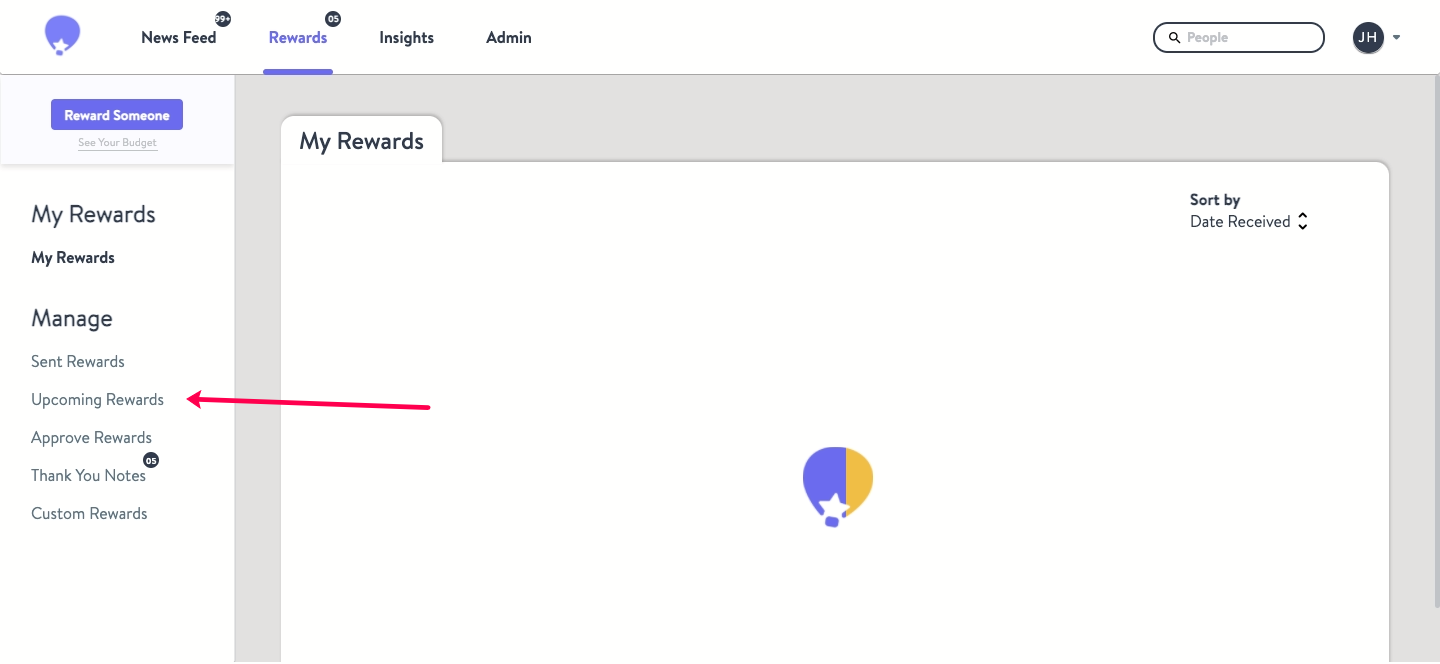 You will now be able to see all upcoming rewards. You can sort by "Name," "Date," and "Type." You are also able to download this report.