Welcome to using your Wishlist Wallet and navigating the Reward Marketplace!
To get started and redeem rewards, follow these steps:
Click on the reward link you received via email

Login to your Wishlist portal (or use the SSO if you've logged in before!)

Go to your My Rewards tab. You'll see your Wishlist reward balance here

4. Click the "Visit Marketplace " button to browse the Marketplace and the available rewards
5. Choose what you're most excited about! You can spend all your reward dollars at once, or use some now, and save some for later. The choice is yours!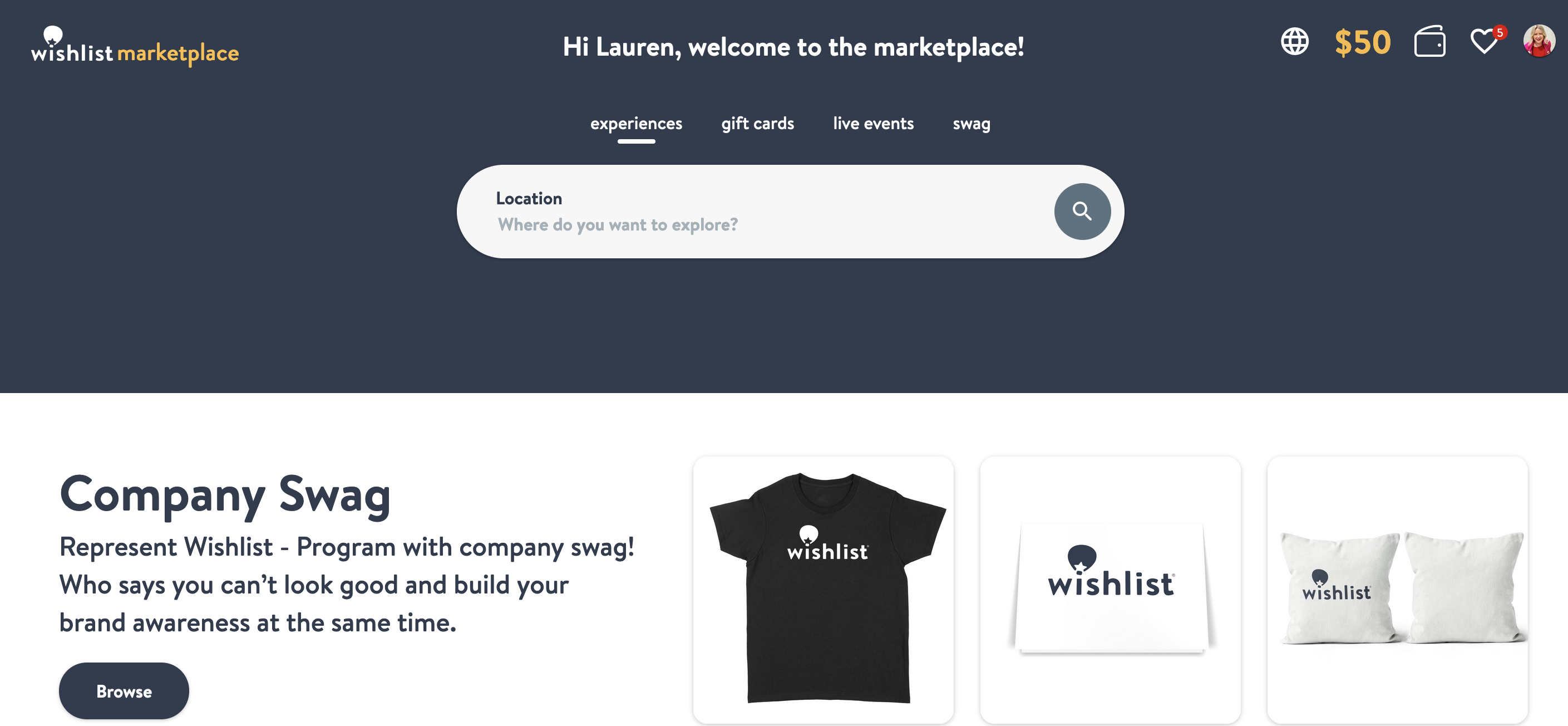 You can click the heart shape on individual rewards to add them to your favorites so you can go back to them later.

If you'd like to upgrade to access a reward you don't have enough for, you have the opportunity to pay the difference with your credit card.
6. Redeem for something you're thrilled about! If you have any questions along the way, click the blue "Help" bubble in the lower right hand corner.
Watch this video for a walkthrough of the Wallet + Marketplace.
HAPPY SHOPPING!
NOTE for Program Admins: Once a reward is sent via email, it's not possible to download the reward as a PDF after it's sent.
Any "invite" rewards issued before the Wallet Feature was turned on for a client will still be in URL form and available in Reward Management.

Any rewards issued after the Wallet Feature has been turned on for a client will be added the recipient's wallet balance and accessible in the wallet. PDF rewards will not be added to the wallets automatically and will need to be manually added.

Note: If the recipient is not in their company roster, the wallet feature will not work for them and they will continue to use the reward URLs individually in emails as usual.