You may have a need to upgrade or downgrade an employee's user privileges in the Wishlist platform. This is an easy process directly in the tool.
1. Navigate to the Admin tab and then go to the Roster. Click on the "..." button on the user whom you wish to edit. Select the Assign Admin Privileges option.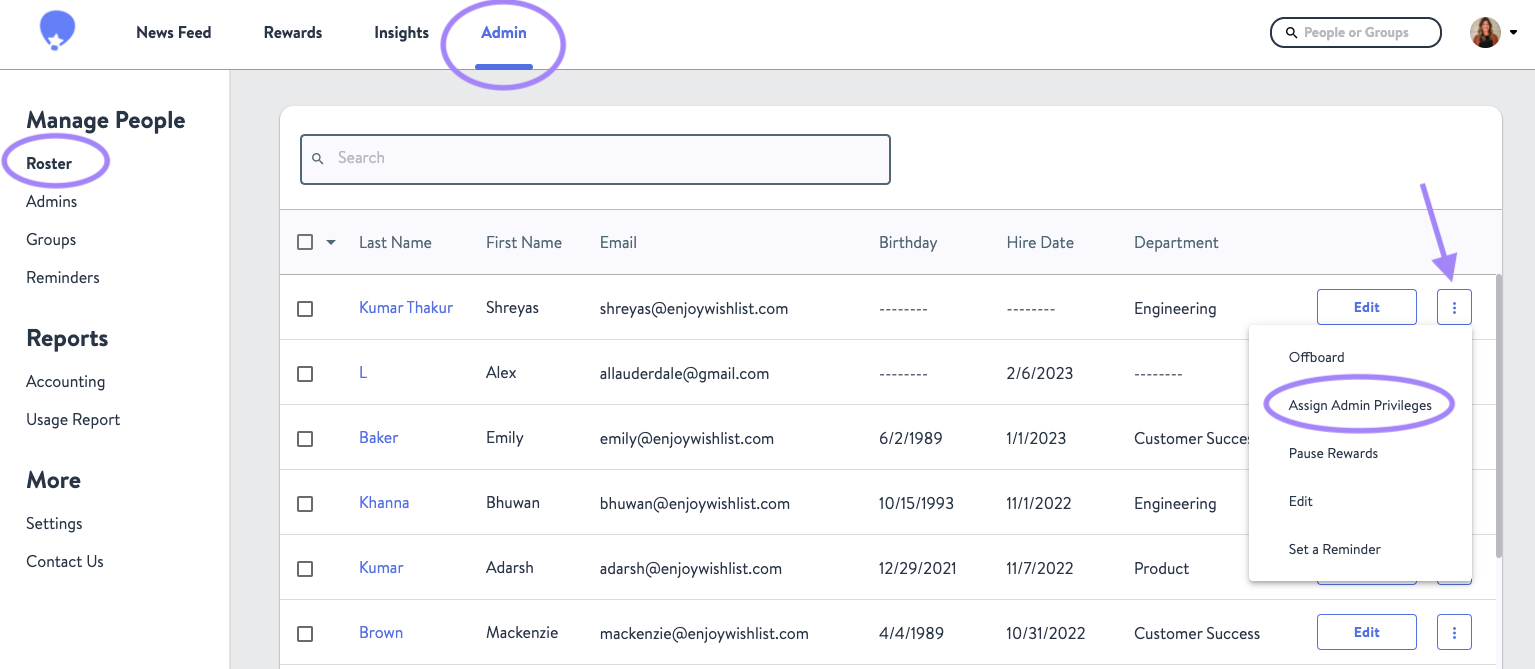 2. Select the level of user permission you wish to assign. If you're curious exactly what level of access each role has, you can check out this help article.