Below are the steps to pause an employee's rewards:
First, on your "Admin" page under "Manage People" on the left, select "Roster"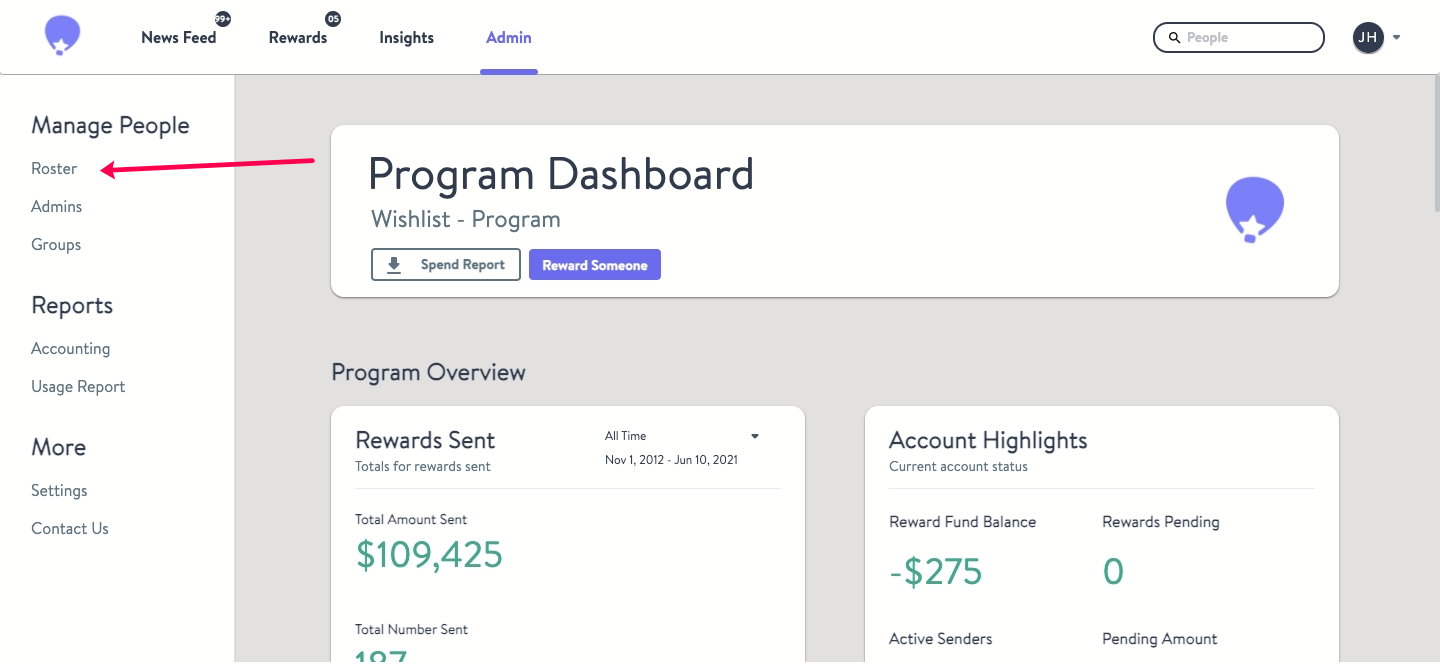 Once on your roster page, find the employee you want to pause rewards for. Then, select the "three dots" to the right of their name and press "Pause Rewards"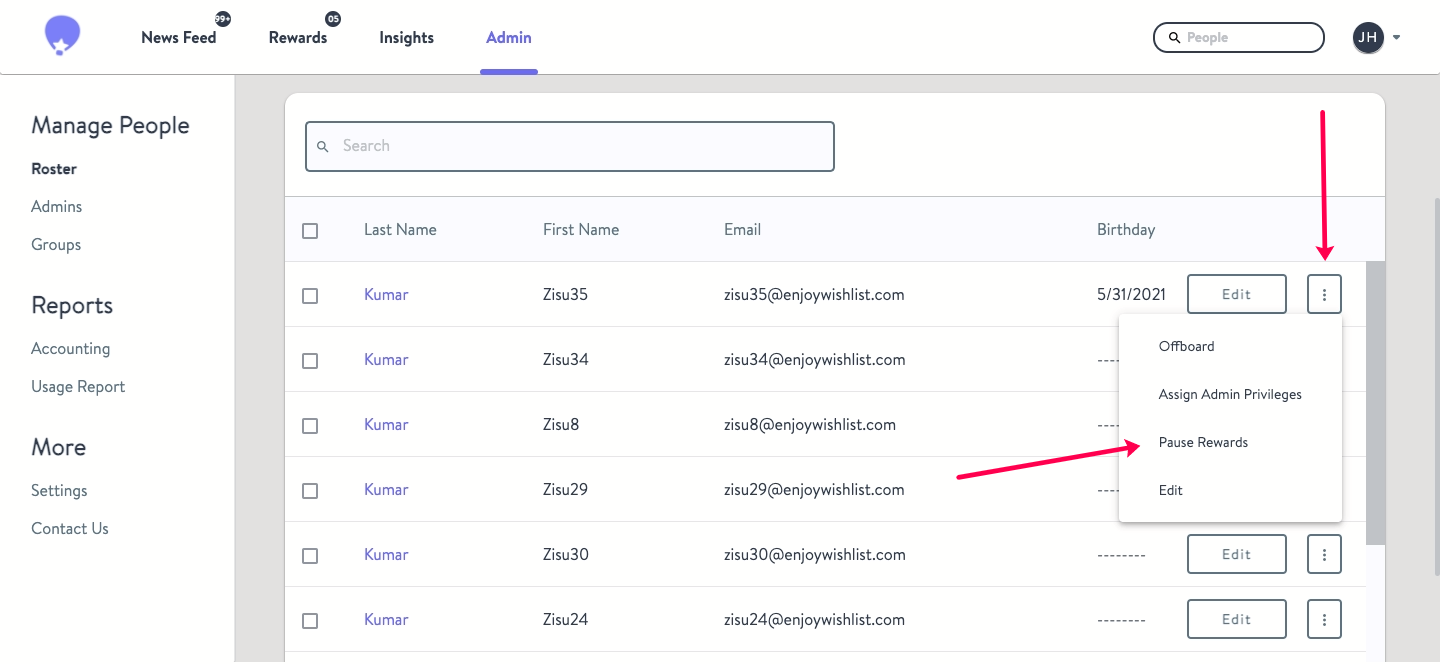 After pressing "pause rewards" you will be brought to a page that allows you to decide how long you want to pause the rewards. After making that selection and submitting your selection, you are done.