If you do not have an HRIS integration with your Wishlist tool, you can add new users directly in the platform. However, if you do have an HRIS integration must be made directly within your HRIS.
1. From your homepage, under the "Admin" section on the sidebar, select "Roster."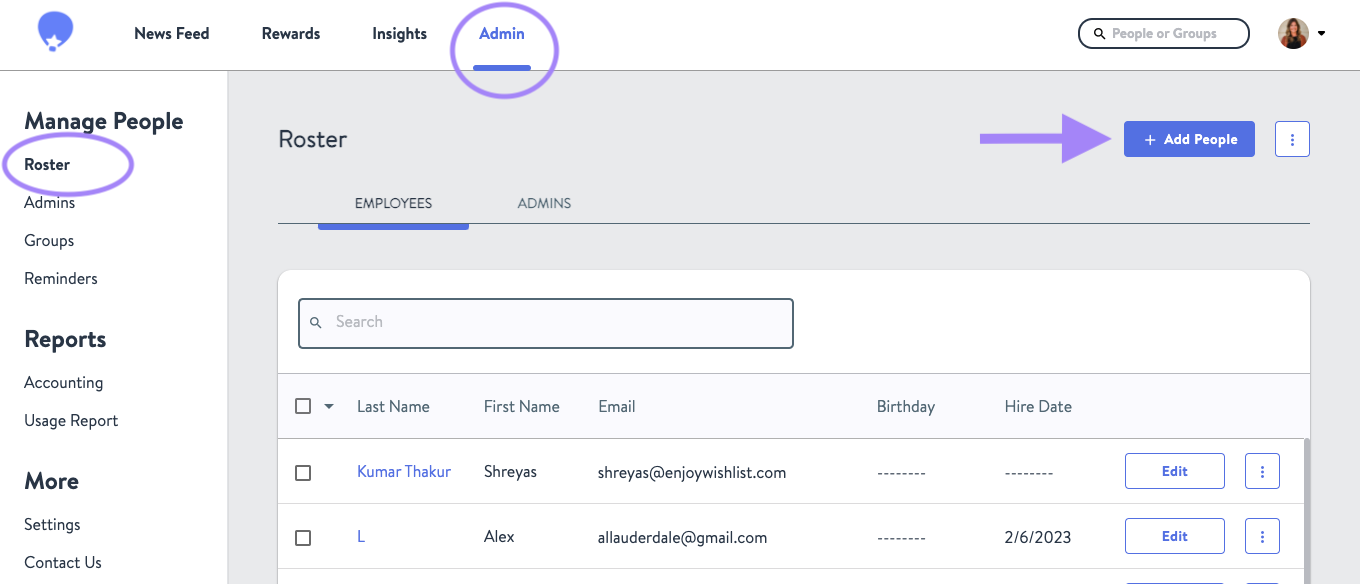 2. Click "Add People" to reveal additional options. Click "Quick Add".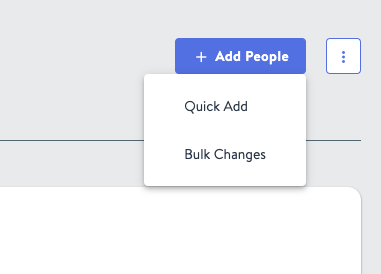 3. Enter the employee's information. At a bare minimum, we need the First Name, Last Name, Email, and External ID categories to be filled out. If you have an anniversary or reward program we will also need their hire date and/or birthday. Make sure to select an option from the Role column. Of you'd like this person to have the ability to send rewards they must either be a Reward Sender or Program Admin. Once you are done, click "Add".
Congratulations, you just added a new user!